Manufactured by BRAKE SYSTEMS INC.
Brake Systems Inc. is a 35 year old domestic manufacturer of certain specialty brake products as described below. Our manufacturing skills are enhanced by a long history or remanufacturing. We know what fails and why and what won't and why. Die Casting equipment is all designed and manufactured in Portland by veterans in the business. Lead time is minimal due to our location. BSI personnel includes those with many years experience in automotive/truck component design, application and fleet maintenance. We are ISO 9001:2008 certified and meet the strict Automotive Industry Standard of ISO/TS16949.
Exhaust Brakes
BSI manufactures the Williams Blue Ox Exhaust Brake. Since acquiring the line we have added new models and are ready to meet your requirements. See the Blue Ox page for more detailed information.
Air Cylinders
BSI's line of Air Cylinders is a continuation of the Williams cylinder line manufactured since the 1960's. Standard and custom models are available to suit your needs. See the Air Cylinders page for more detailed information or download a catalog.
Air Valves
BSI is proud to announce the purchase of certain Air Valves formerly manufactured by Williams Controls. We are now the exclusive manufacturer of over 90 Air Valves and Treadle Assemblies allowing us to offer you over 900 part numbers. See the Air Valve Page for more detailed information or download a catalog.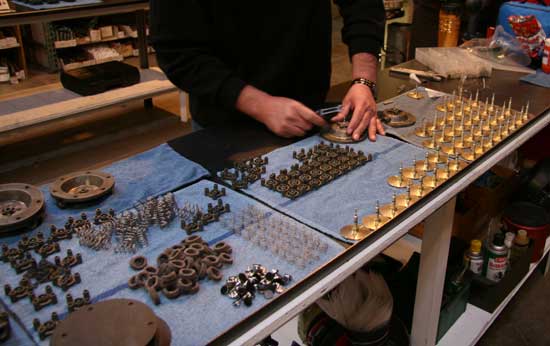 Shifters
Williams Controls Air Shifter assemblies custom manufactured for air shifting of certain transmissions and PTO assemblies.
Remote Throttle Controls
Custom designed throttle devices for air and electronic remote control of various engines. These mechanisms compliment standard products manufactured by Williams Controls and stocked in our warehouse.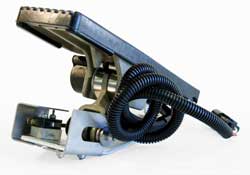 Engine Idle Kits
Remote mount, many cable links available Custom engine Idle kits designed for exhaust brakes and electronic treadles
Hydraulic/Electronic Remote Sensor Assemblies
WM568 series
Surface Mount Dual Circuit Brake Application Valves
WM569A